Our customers have helped us grow and it's important for us to recognize this. Whether you're placing another order with Printworks, or dealing with us for the first time – we want to put out a quality product in the quickest time possible. Printworks would not be where we are without you. So you can be sure that we strive for ways to do more for you, faster – while maintaining the quality we've come to be known for. You are the number one reason for this!
Enter Automatic Screen Printing.
We're excited to announce that Printworks has gone automatic and you're the first to know! We're ecstatic about this. But what does that mean for our customers?
Our new press has the potential to increase our printing capacity 30X – a huge leap forward for our business as we continue to grow in our home province of New Brunswick!
Up to this point, our manual press (especially when printing logos and designs with multiple colours and locations) has been very labour intensive, and a lot of time and energy was spent slogging through repetitive printing by hand. Naturally, larger orders required even more time and effort, so we were physically limited as to how much work we could complete.
You've brought us to where we are today. You've found us. You've come back again and again. You've told others about us. This upgrade to our business was made possible by you and we can't express how much we appreciate it.
It's an exciting time for Printworks, and a great time to be one of our customers. Thank you! If you have any questions or would like more info on these exciting changes please contact us today.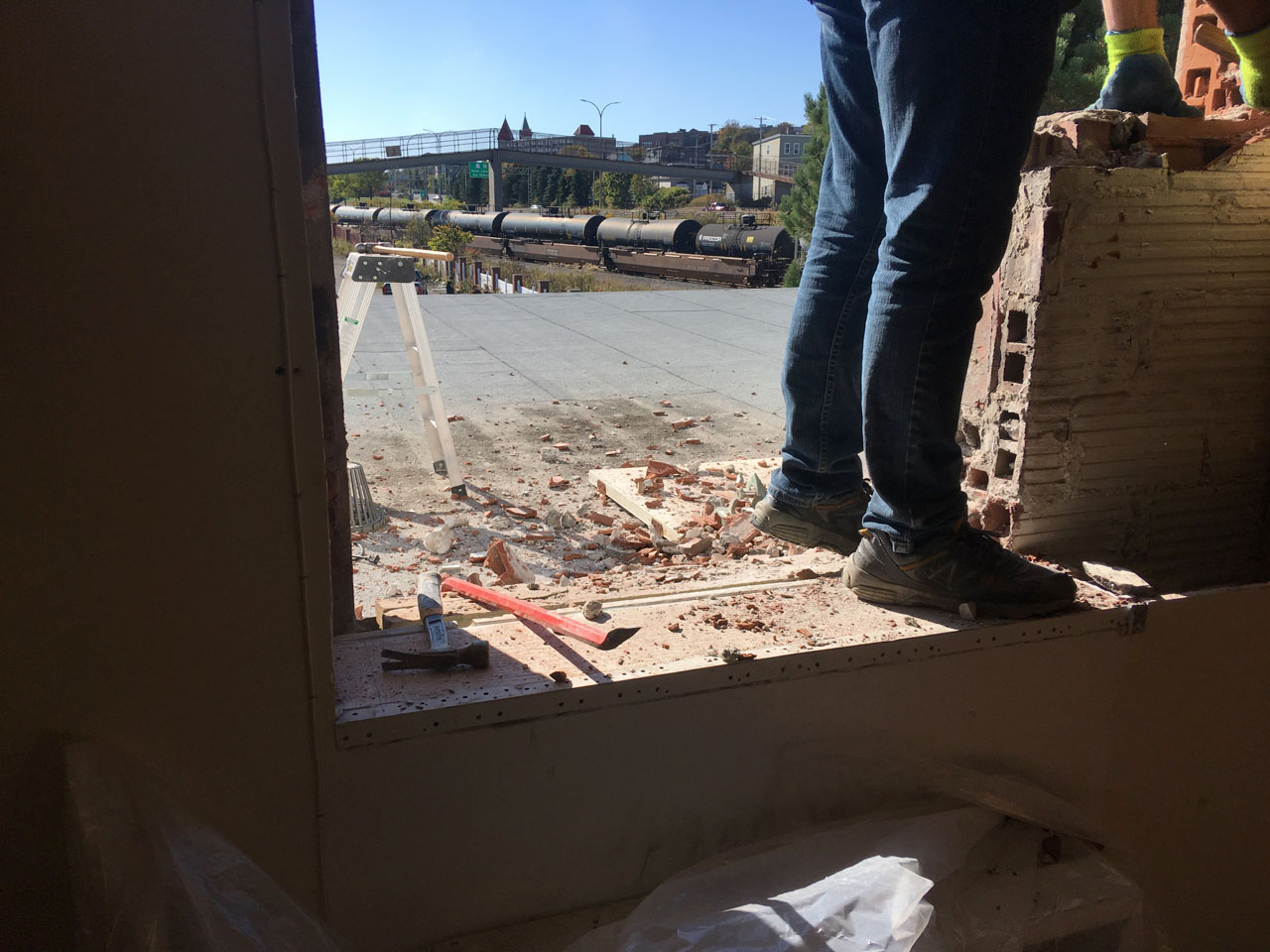 First things first – we need a bigger hole in the wall!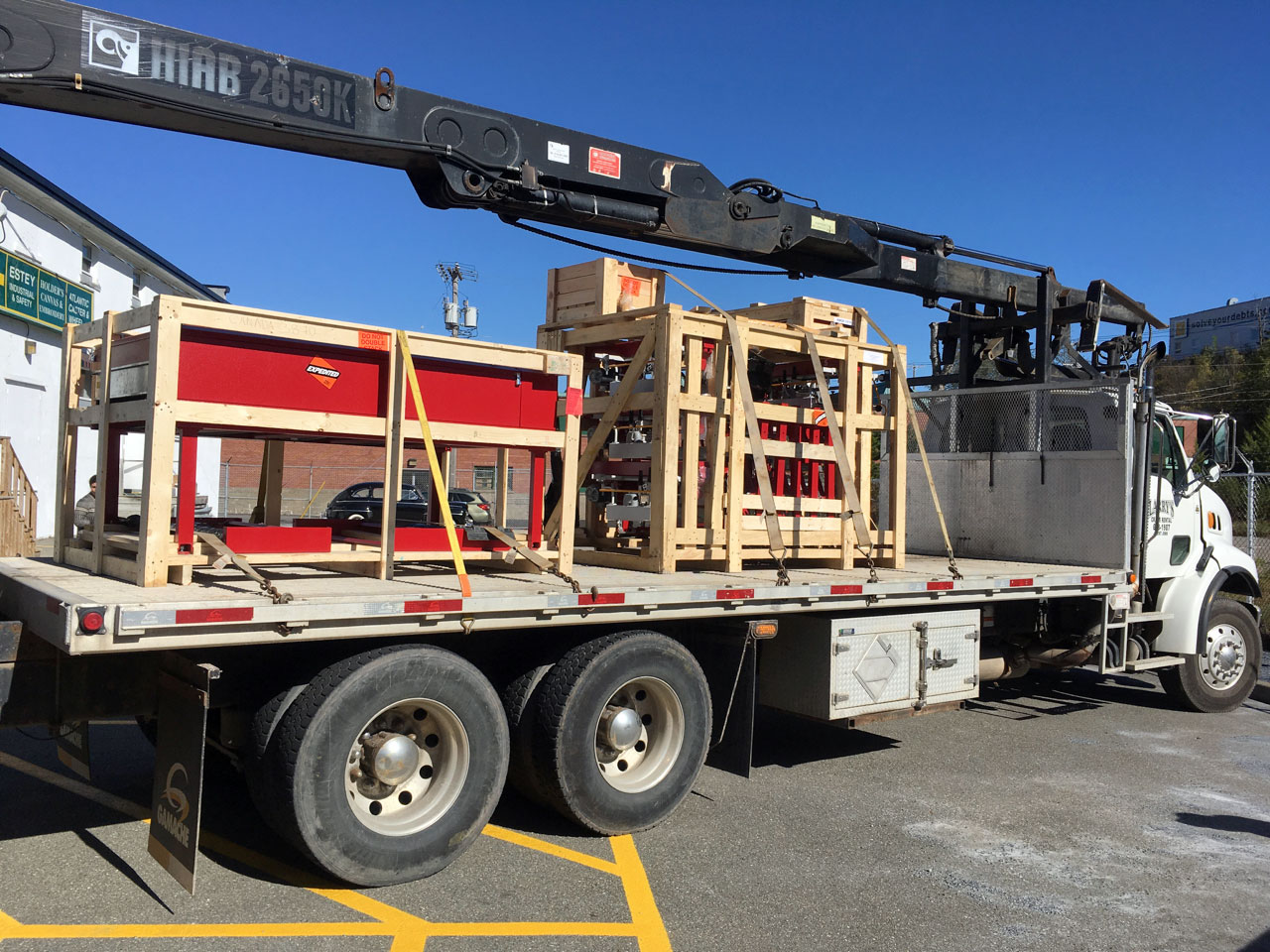 After 4 months of planning, ordering, and waiting our new equipment shows up on the truck.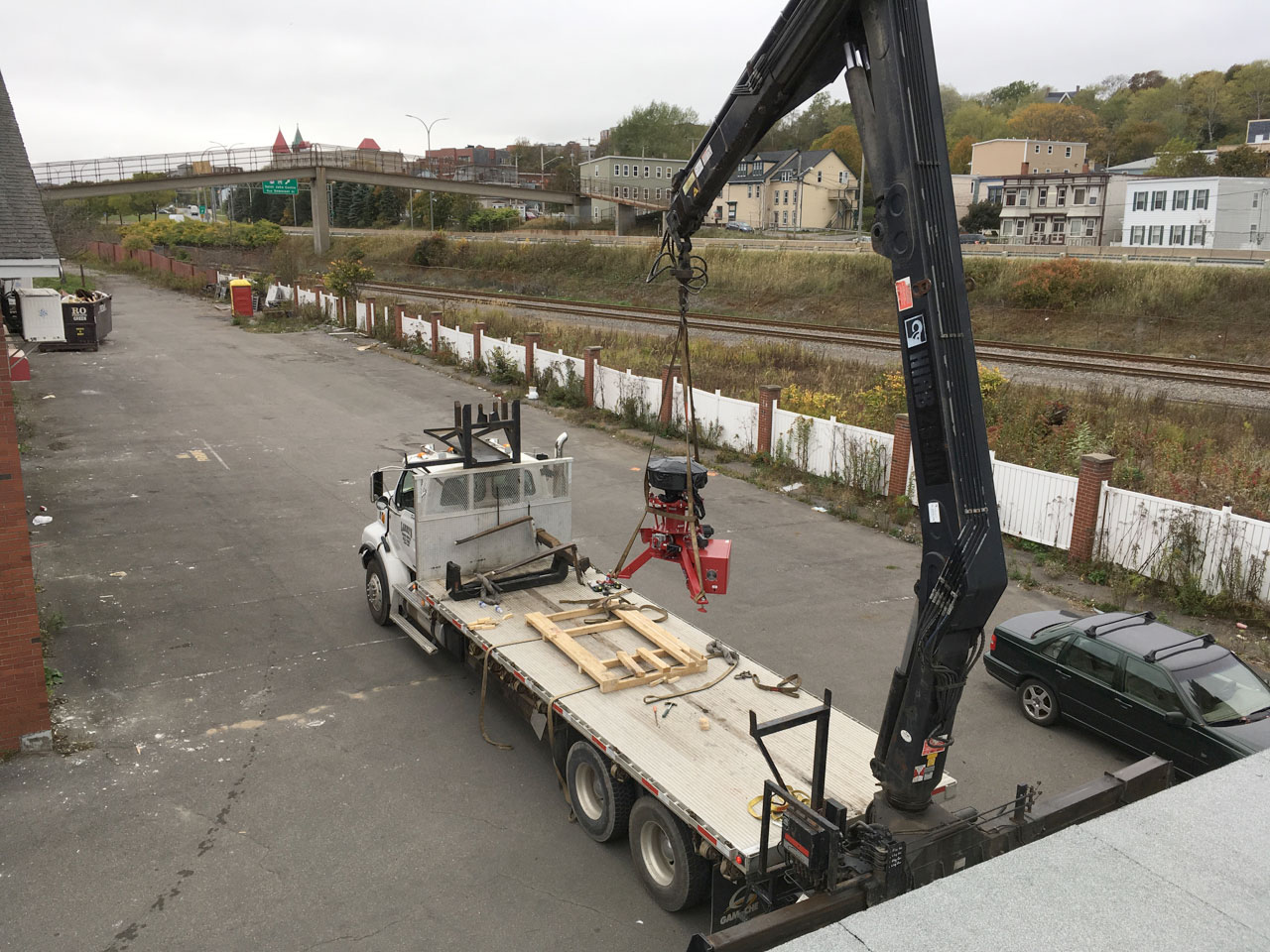 The core of the press is picked up from the back of the truck.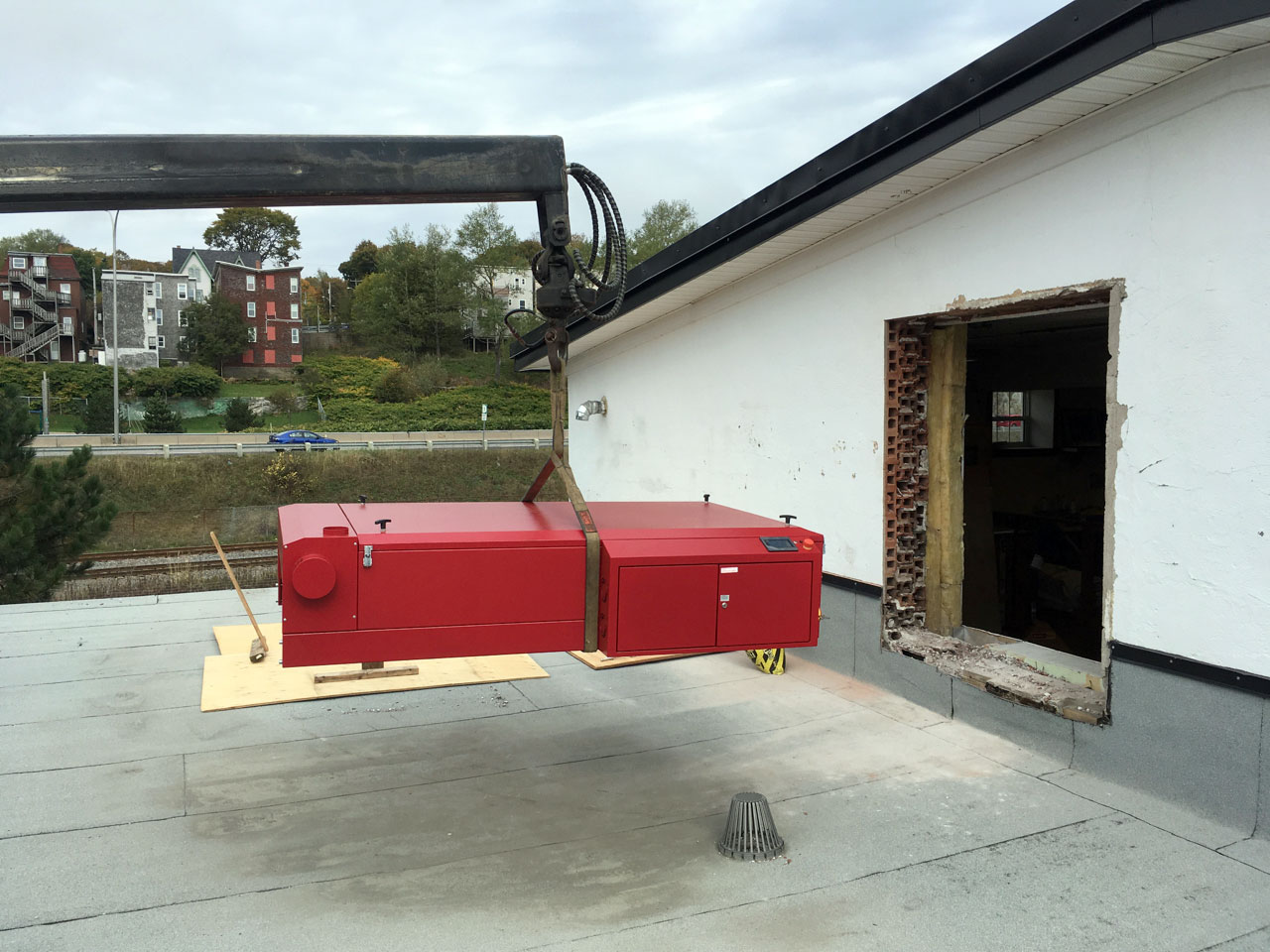 The 500lb body of the dryer is suspended above the garage on its way into the shop.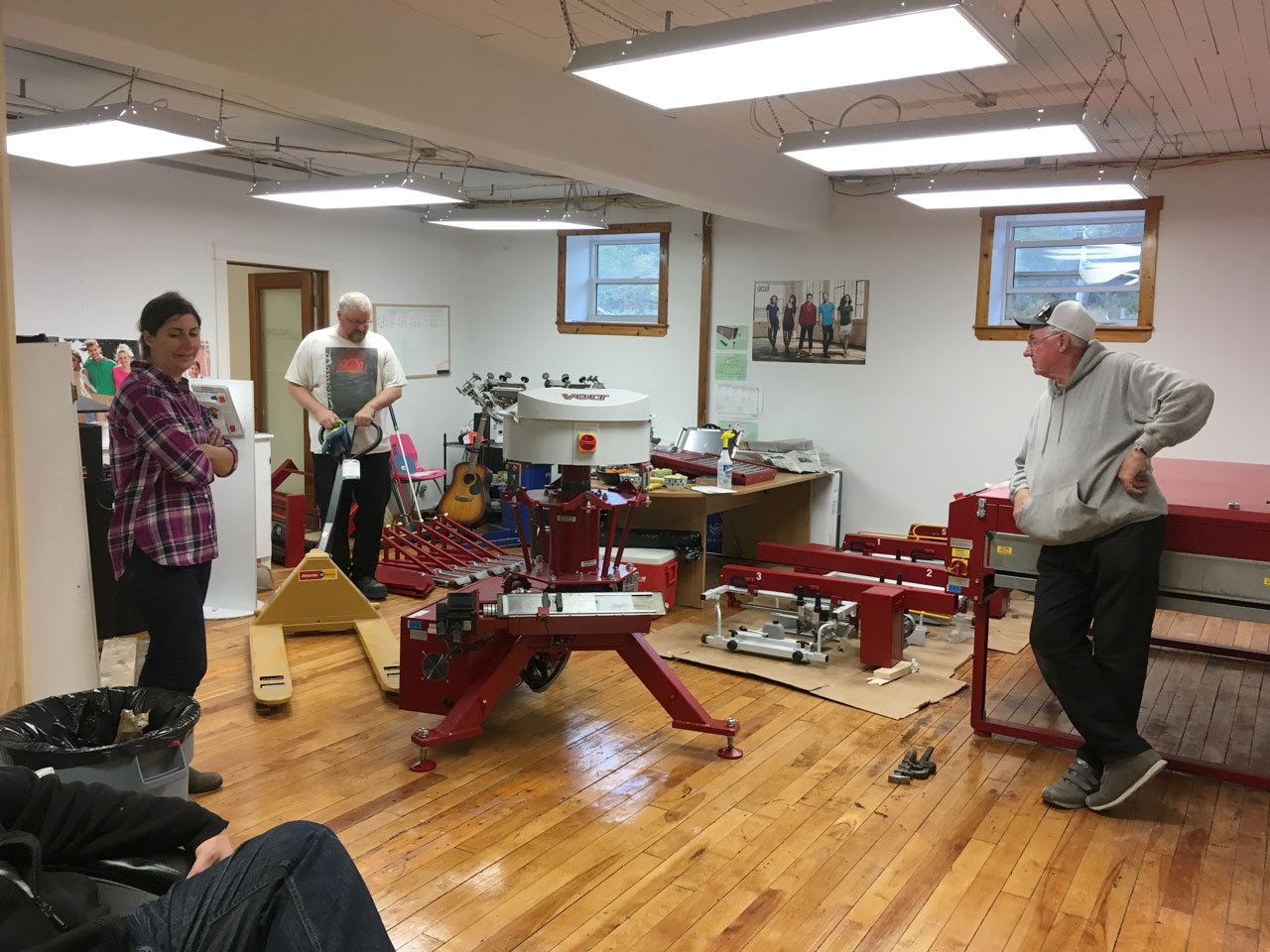 After 6 intense hours, and with help from friends and family – all the pieces arrive safely in the shop.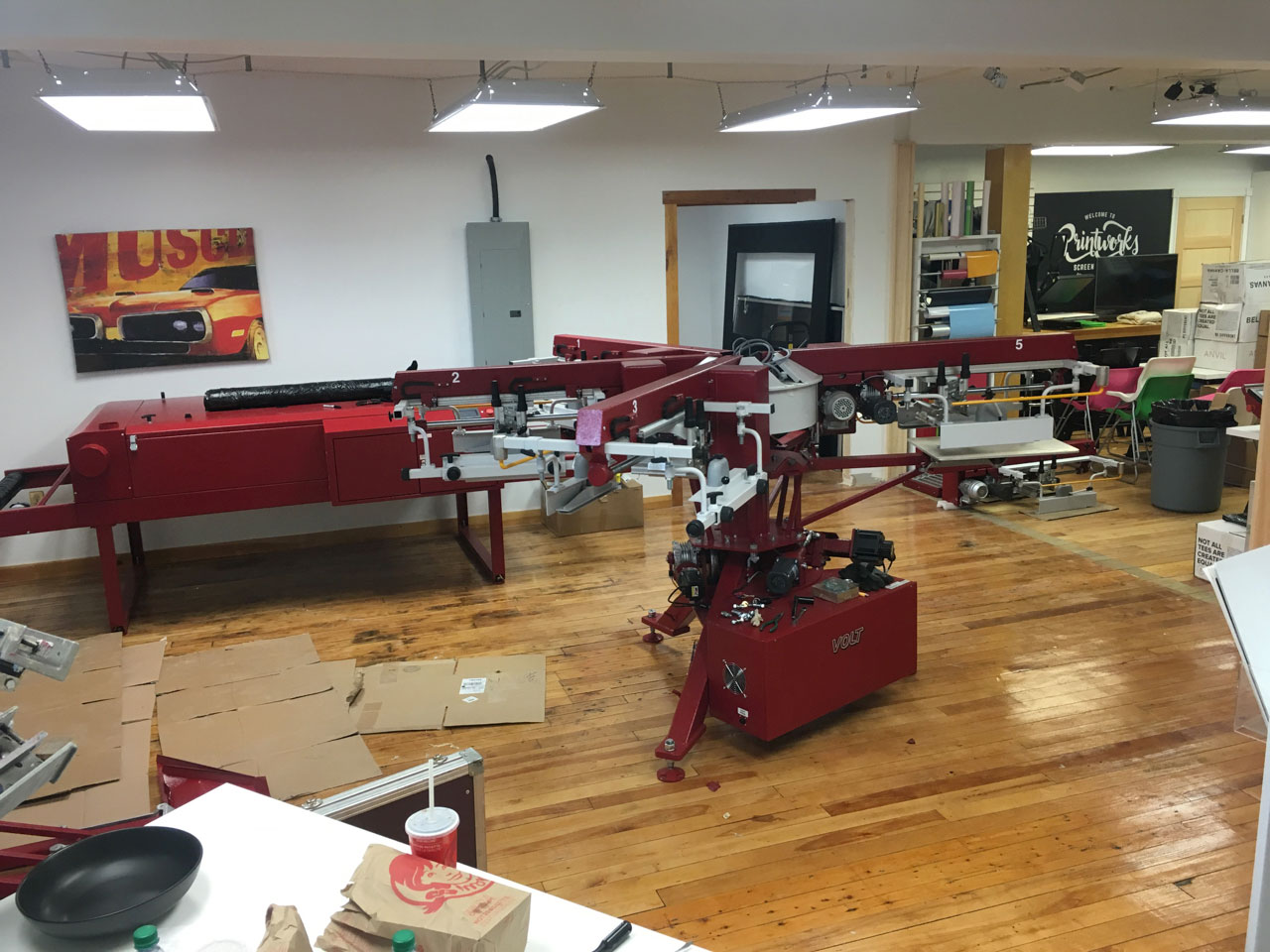 Big thanks to Dave from Index Technical Services for setting up and calibrating the press and dryer.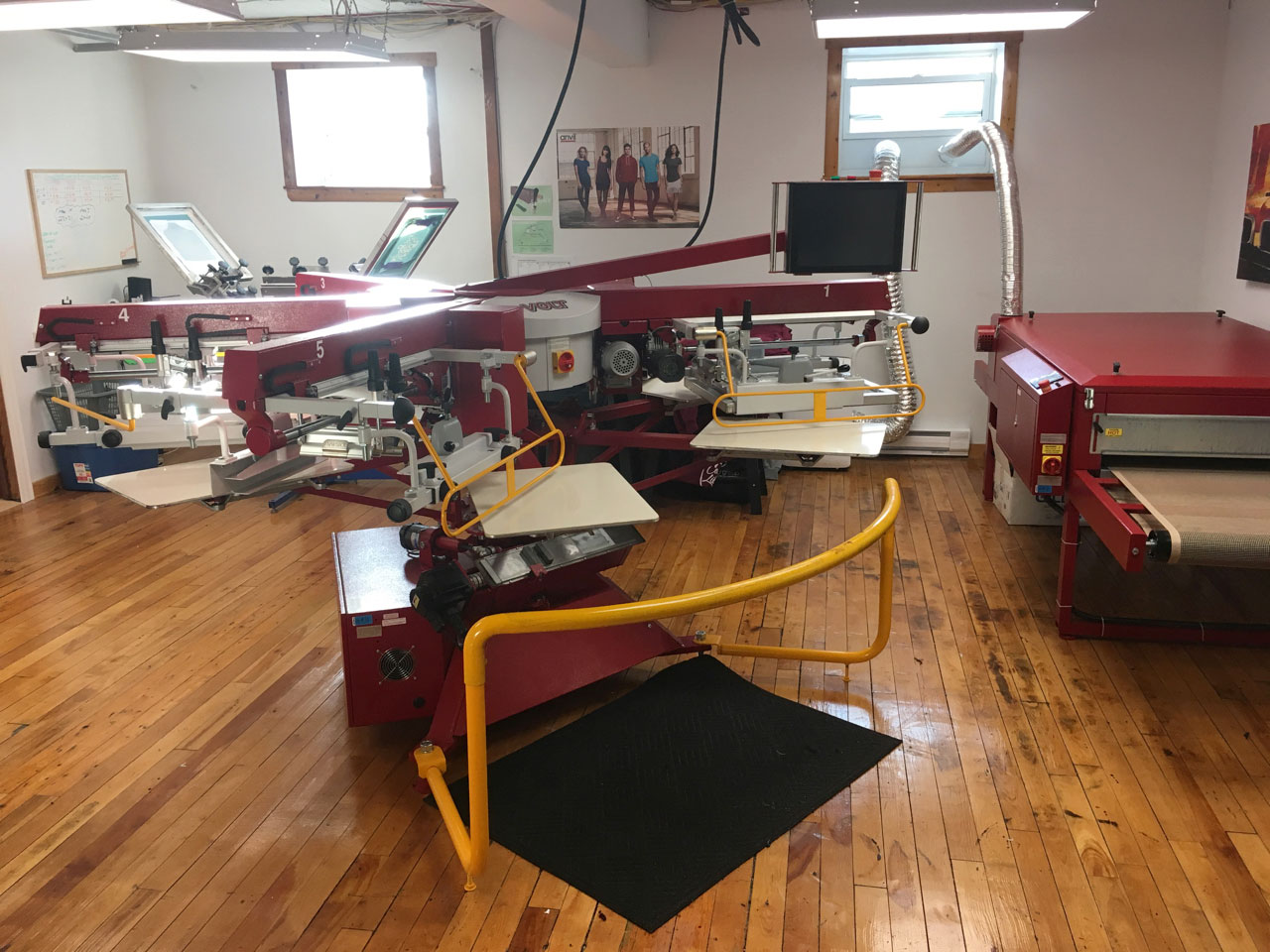 All set up, aligned, levelled, and ready to print!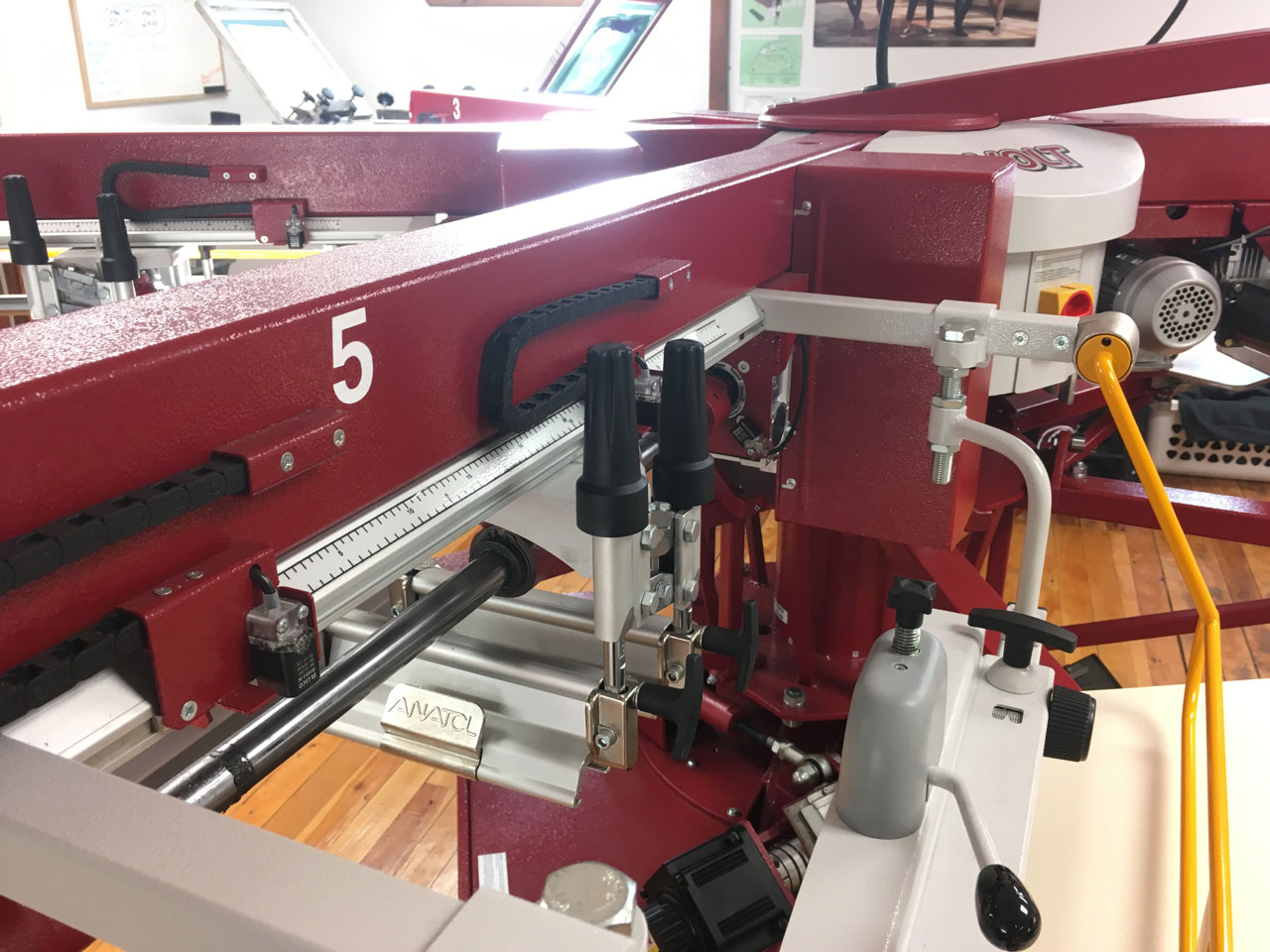 A closeup of one of the print heads. This press is well constructed and full of features.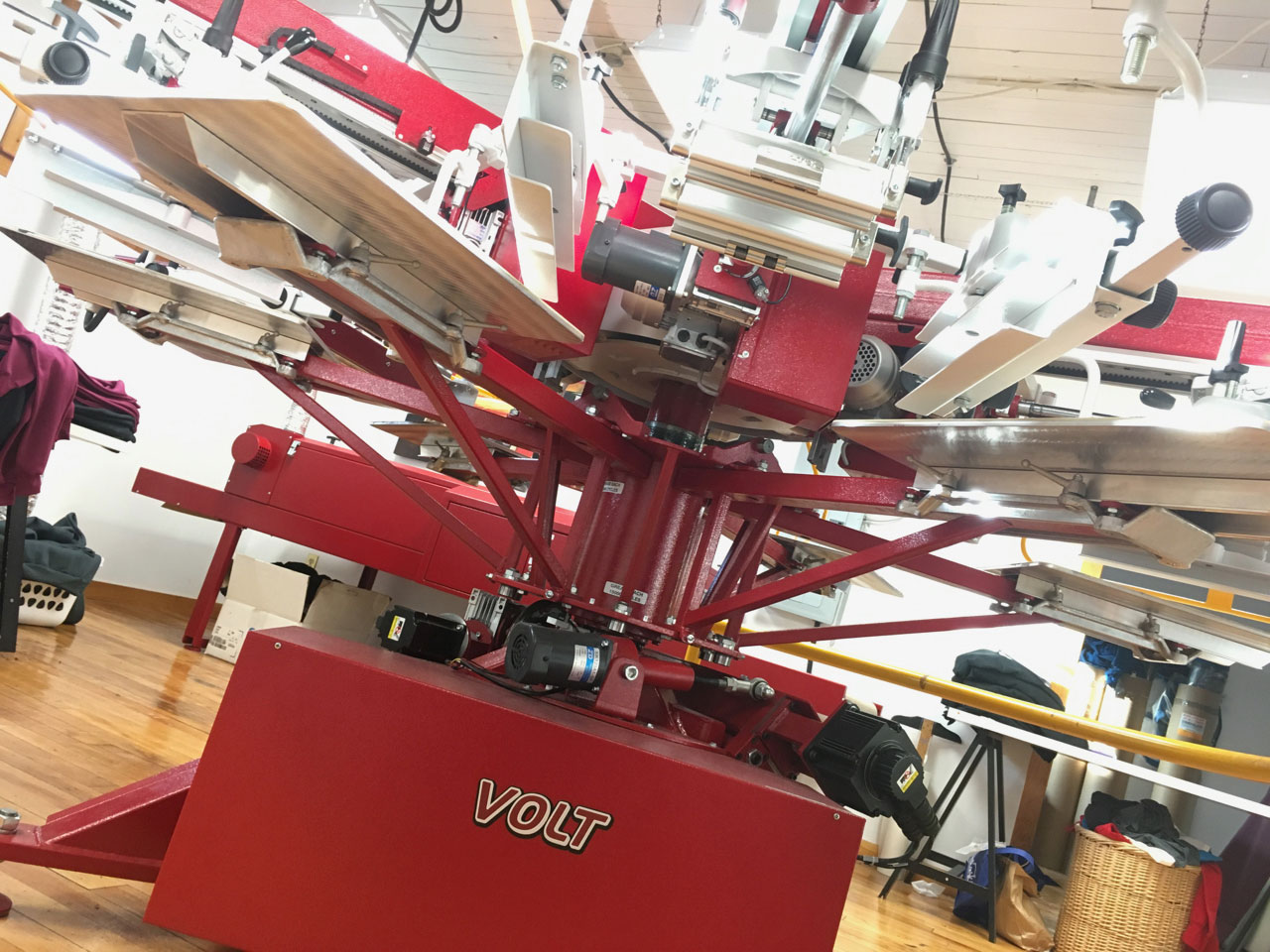 Our fully electric press is one of only 8 in Canada, and the only one in New Brunswick.
Also, a huge thank-you to Tim over at Larry's Towing for operating the crane and making this delivery happen!